BENJAMIN R. KANTER
Neuroscientist interested in learning and memory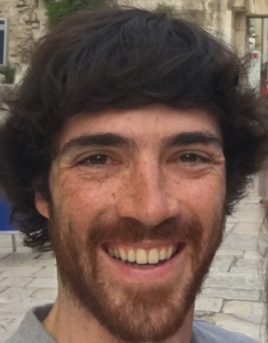 I'm a postdoctoral fellow at the Kavli Institute for Systems Neuroscience (NTNU) in Trondheim, Norway. I grew up outside of Philadelphia and studied neuroscience at Boston University. After graduating, I spent two years as a researcher at UCSF while applying to graduate schools. I then entered the PhD program at the University of Oregon, but shortly thereafter found out the lab was moving to Norway! I stayed for a few years and got my Master's degree, then moved here to Trondheim to finish my PhD. I defended in October 2019 and started my postdoc in the Moser lab in January 2020.

The day I started doing neuroscience research is also the day I met my future wife! We were both hired as undergraduate researchers to work with the same PhD student. We started hanging out outside the lab about a year later, started dating soon after that, and have been traveling the world together ever since. I'm incredibly lucky to have such a wonderful partner at home and in the lab. In April 2019 we welcomed our amazing daughter Lottie into the world! She brings joy to every room she army crawls into.

In my free time I like to hike, bike, ski, travel, read, and lounge around. I'm into many kinds of beverages (whisky, beer, wine, coffee, tea) and I'm crazy about animals.